The Wrathful Traveller – the Merlin chronicles Volume 2
'Tantum religio potuit suadere malrum!' Only religion can lead to such evil.
Merlin and the pilgrimages to the Holy Land now knows as the Crusades.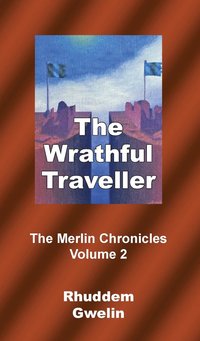 The book is available on:
Amazon.com.uk
Amazon.com
Fantastikbokklubben
Bokus.com
Adlibris.com
The English bookshop, Stockholm
The English bookshop, Uppsala
Klackenbergs böcker och papper, Sundbyberg
It is also available at some libraries. If it's not in your local library or your local bookstore, please encourage them to buy it.